Edit Date: Tuesday December 22, 2020 07:20:18 PM
HOME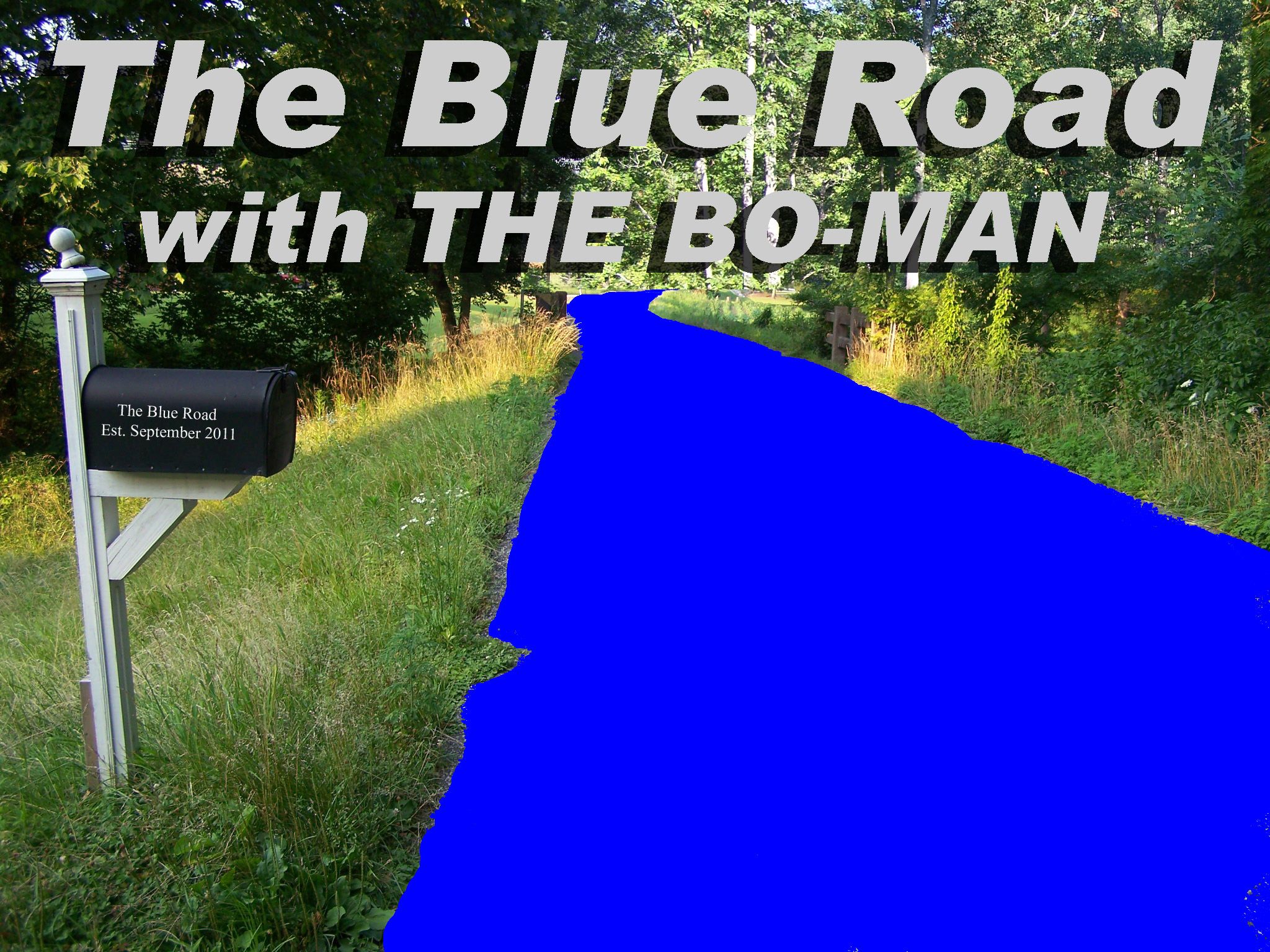 The Blue Road
Locations you can The Blue Road.
The Blue Road was launched from the Iron Hill Studios on September 1, 2011 by myself, Bo McCarty, aka THE BO-MAN. I have a long history in bluegrass as a broadcaster, announcer but most of all fan of the music and the people of bluegrass.
I have a passion for the music, and as mentioned the people of bluegrass, both the fan and the artists, song writers, promoters, and anyone associated with the music we call bluegrass. Oh yeah, I can be very opinionated and open minded in what is and, ah, in my perfect announcer voice, what AIN'T bluegrass.
As I take you down The Blue Road I try to play what the listeners want to hear, and not let outside influences decide on the song selection. If it's good, it's good and if its bad it's not going to be heard on The Blue Road. 98.9% of the material heard on The Blue Road is done by the professional road musicians that travel the highways, byways, gravel roads of America and the pioneers who put bluegrass on the map, cause without Monroe, The Stanley Brothers, Flatt & Scruggs, Reno & Smiley and a few others along the way there'd be no bluegrass music...I must include a special mention to the men and women of the USA Armed Forces, those serving today and the veterans who gave us the freedom to enjoy bluegrass music.
I know where we've been but I'm still tryin' to get to Little Rock and all points of the compass by traveling down The Blue Road.
For those wandering The Blue Road, I came up with that title as I was listening to Doyle Lawson & Quicksilver perform Traveling Down The Blue Road, and there's no drums on that cut!
Join me along The Blue Road!
Radio Programmers The Blue Road is offered on a bartar basis with 5 minutes for you to generate revenue! The Blue Road is destination listening, you find a time slot that works for you and the listeners will find The Blue Road!
Bo McCarty / theboman@theboman.com / 606-831-1266 / www.theboman.biz
Copyright 2021 (and a lot of other years for those scoring at home) by THE BO-MAN and no others.